Fantastically Great Women Who Changed The World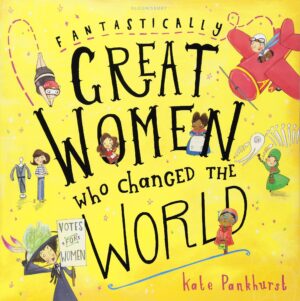 Description
Discover fascinating facts about some of the most amazing women who changed the world we live in!
· Fly high with incredible explorer and pilot Amelia Earhart
· Discover the Wonderful Adventures of medical pioneer Mary Seacole
· Fight for your rights with legendary civil rights activist Rosa Parks
· Change the face of books forever with superstar novelist Jane Austen
Bursting full of beautiful illustrations and astounding facts, Fantastically Great Women Who Changed the World is the perfect introduction to just a few of the most incredible women who helped shaped the world we live in. A fantastic gift for girls and boys alike!
List of women featured: Jane Austen, Gertrude Ederle, Coco Chanel, Frida Kahlo, Marie Curie, Mary Anning, Mary Seacole, Amelia Earhart, Agent Fifi, Sacagawea, Emmeline Pankhurst, Rosa Parks, Anne Frank