I Spy Christmas For Kids 2 -5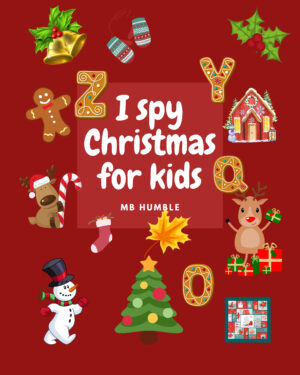 Description
I Spy Christmas For Kid
A fun alphabet picture book for kids. In this book, all you need to do is find the item that matches each letter, turn the page and see if your answer is correct.
A perfect picture book for children who are learning the alphabet. Learning the alphabet the fun way with beautiful images which will help build reading and recognition skills.
The book has beautifully designed pages that will catch your children's attention while learning. It was designed with kids and toddlers in mind and will allow them to develop their observational skills.